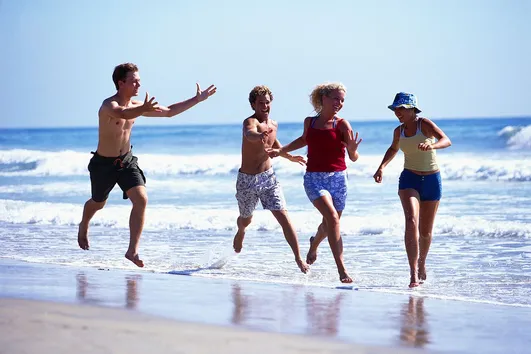 Dr. Brent Kaiser's purpose in his practice is to help as many children, parents and grandparents as possible to live a happier and healthier life. He understands that pain can strip away the quality of an individual's life and the end results are far reaching. A headache is not just a headache. A back ache is not just a back ache. It is a shortened temper. It is a reason not to play with your children. It is a cause for lack of performance at work. It is a reason to sit on the couch instead of enjoying a day at the beach. Dr. Kaiser's purpose is to help you get the most out of everyday!
Patients seeking treatment at Kaiser Therapy Offices are assured of receiving only the finest quality care through the use of modern treatment and equipment. Our practice has treated many patients with conditions ranging from headaches to whiplash to scoliosis to herniated discs to sciatica. We have had stunning success with these conditions and many others. Dr. Kaiser and his staff have a genuine concern for your well-being.
People are recognizing the benefit of alternative treatments working together with traditional medicine; one that will help them achieve and maintain optimal health. To fully understand the nature of your health we recommend you join our free website membership program. As a patient at Kaiser Therapy Offices, we will personally tailor a wellness program specifically targeted to your wellness needs using the least invasive yet highly-effective techniques and services.